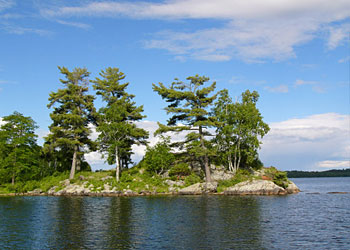 For over 80 years, tourists have been drawn to Pelican Lake and Orr, Minnesota because of its reputation for great fishing, clear water and the opportunity to experience the serenity of true wilderness. Pines and evergreens line the shores along with rocks left over from the ice age.
Pelican Lake is haled as one of Minnesota's great fishing lakes with an abundant supply of bluegills, large and smallmouth bass, walleyes, crappies, northern pike, bullheads and perch. Children enjoy casting a line for panfish and are rarely disappointed!
With nearly 11,000 acres, 54 miles of shoreline and over 50 islands to explore, Pelican Lake is a dream come true for those who have yet to experience its treasures! Happy vacationers return year after year, swimming in the tranquil waters, paddling canoes along its mesmerizing shores and heading out for a day of serious fishing.
Lake draws many Great White American Pelicans (it's namesake). Every year the Pelicans call Pelican Lake their summer home. These massive birds are magnificent to behold! As you meander around Pelican Lake, take a deep Pelican Lake Minnesota is perhaps one of the State's most beautiful wilderness lakes. With a maximum depth of just 38 feet, Pelican breath of fresh air and keep your camera ready as black bear, deer, wolves, otter, beavers, fox, eagles, osprey, hawks and other waterfowl often appear along the shore.
Orr Minnesota is an old logging town and its history is rich and deep. When logging died out in the 1930's, Orr MN and Pelican Lake turned to tourism. Early tourists enjoyed the same great fishing, relaxation and connection to nature that visitors find today in this special corner of Minnesota. Orr is now a base for those vacationing on Pelican Lake or heading up to the Voyageurs National Park area.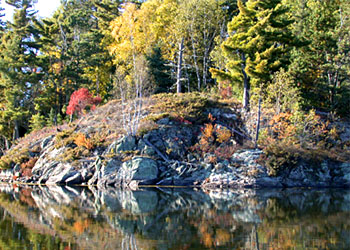 Pelican Lake is a perfect place to spend your next vacation. Please take a look at our Minnesota Lake Cabins! Our Pelican Lake Resort is located on the North side of Pelican on Susan Bay. Call and let us help plan your next trip to Orr, Minnesota.